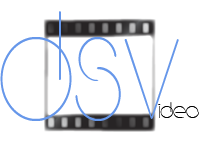 NBC launched a pair of mobile apps Thursday designed to deliver fans an unprecedented level of access to 2012 Olympics content.
Both apps, which are called NBC Olympics Live Extra and NBC Olympics, are available for iPhone, iPad, iPod touch and some Android devices.
The Live Extra app will provide streaming coverage of every competition in every sport — more than 3,500 hours of live video and 302 medal competitions, all told. The NBC Olympics app, meanwhile, will complement that with stats and results, athlete profiles, highlight packages, written content and social interaction components.
Both apps were completely built and powered by Adobe. Jeremy Helfand, Adobe's vice preside…
Continue reading…
A 30 + year veteran of photographic illustration and video, with extensive background in Product, Food, Sports, Marketing, Post Production, and Fashion Photography. Additional experience in major catalog work, set designing, styling, layout, talent casting, storyboard, & animation. Dirk can be reached at (614) 855-7602